At Pow-R Mole Trenchless Solutions, we provide the latest technologies in sewer and service line location equipment. New technologies provide the most accurate results in locating underground services while still providing an easy-to-operate system. We also provide pipe monitoring equipment to detect leaks in air or water with more reliability and accuracy, making it easier than ever to finish your project.
Pow-R Mole Trenchless Solutions offers superior utility/camera locators, metal detectors, and other trenchless equipment. The following are what we have to offer:
Features
When it comes to our trenchless material, like our Sonde and Camera locators, you will get a durable and lightweight device. These utility locators and metal detectors also have a push-button dept, a USB interface, field polarity, Triaxial 3D, color LCD display, and more.
Specifications of Each Product Model
Take a look at the distinct specifications of our trenchless supplies here at Pow-R Mole Trenchless Solutions: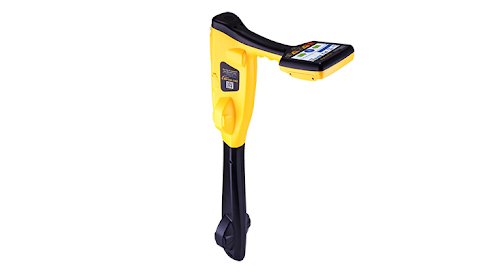 vLoc3- Pro- 3D antennas and a 4.3″ full-color display
vLoc3-5000- a custom lithium-ion battery pack, USB data transfer cable, 100-240V AC mains charger, and 6 x AA Alkaline battery holder
vLoc3-9800- shipping weight at 10.2lbs without transmitter, shipping Dimension 16.5in(L) x 11in(W) x 27.6in(H) without transmitter
vLoc3-ML(Marker Locator)- Triaxial 3D architecture and a built-in antenna for EM marker locating
vm-810/vm-850- 6 x "D" cell alkaline batteries and rechargeable Lithium-ion batteries.
vm-550/vm-560/vm-585- IP54 rated weather resistant, digital display
vScan- a metal cover locating mode, a canvas carry bag, and a huge, high resolution, high contrast dot matrix display
Sonde and Camera Locators
vLoc3-Cam- 16.5in(L) x 11in(W) x 27.6in(H)
vm-540- two AA alkaline batteries, a soft carry bag, and a push-button depth
vScan- dual frequency transmitter and data logging
vm-880- carbon fiber reinforced antenna tube, 43in(L) x 2.5n(W) x 2.6in(H), and a digital display
Benefits
With these trenchless products, you will gain:
More detection accuracy and reliability
Easy-to-operate trenchless technology
Simplification in locating certain pipes in large underground areas
Faster completion of a project
For more information about these trenchless technologies and more, contact us today. We have been providing these trenchless supplies for over 60 years. Learn more about how our equipment can help you by giving us a call today or filling out the online form. We are happy to answer any questions you may have about any of our products.