Part of our line of trenchless equipment here at Pow-R Mole Trenchless Solutions are high-quality pipe inspection and duct rodders. These are essential to understanding conditions in all pipeline scenarios, from residential lines to municipal systems, and tracing live lines and non-conductive conduits.
The following are some of the trenchless products that help companies around the world resolve structural problems and pipe defects.
Pow-R Mole Pipe Inspection Systems and Duct Rodders
At Pow-R Mole Trenchless Solutions, you can expect that our line of pipe inspection equipment incorporates the latest in trenchless technologies:
vCamMX-2 Mini Camera System
This flexible system is designed especially for plumbing contractors and can cover indoor drains, residences, indoor commercial lines, and lateral lines up to a diameter of four inches. The tough ABS injection-molded and stainless-steel housing include the latest in trenchless technology for imagery and recording.
vCam-6 HD Inspection System
This Vivax-Metrotech system can carry out inspections for residential plumbing, municipal collection systems, indoor commercial lines, and lateral pipelines with a diameter of three to eight inches. Its rugged and lightweight camera-system profile is adapted particularly to harsh lateral-inspection conditions in sewers.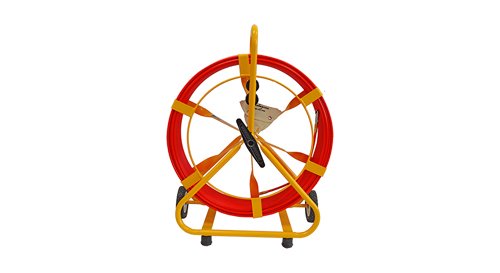 The Pow-R Mole line of Jameson trenchless products for conductive and non-conductive lines range from 1/8"-100' to 7/16"-1,000'. They use cable and pipe equipment to trace the rod length and are built from a fiberglass rod and a non-conductive polymer sheath, which protects against abrasion and provides for uncommon bending strength.
Contact Us for Reliable Trenchless Materials Today
Pow-R Mole Trenchless Solutions has over 60 years' experience as a manufacturer and a provider of trenchless supplies, all built in the USA. Reach out to our knowledgeable support staff, as we are always there to provide answers to difficult jobs or resolve issues in the field.
Call us today or fill out the form on this website for more information on our trenchless materials or to schedule an appointment.